Sale price
$49.99
Regular price
Unit price
per
Sale
Coming soon
Long-Lasting 1100 mAh Battery
10-Second Auto-Shut Off
Dual Coil
Huge Heating Chamber
Functional Mouthpiece
Built-in Storage Jar
Suggested Parts/Accessories:
View full details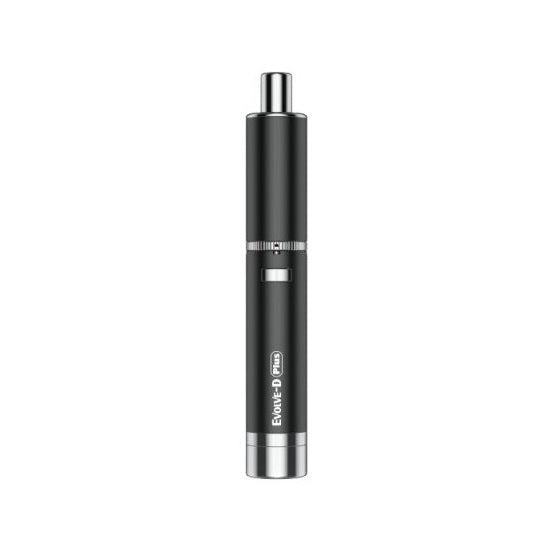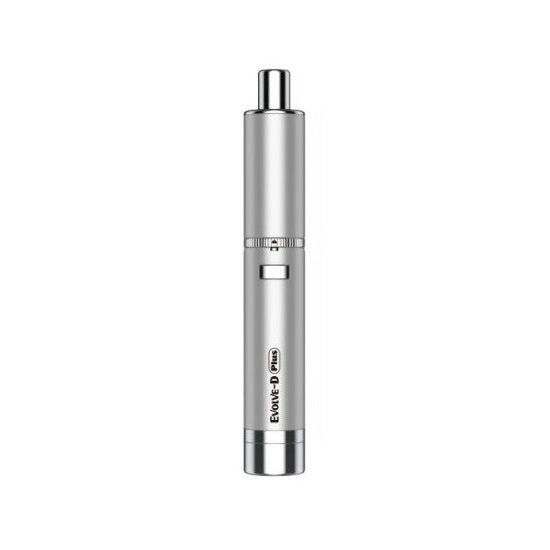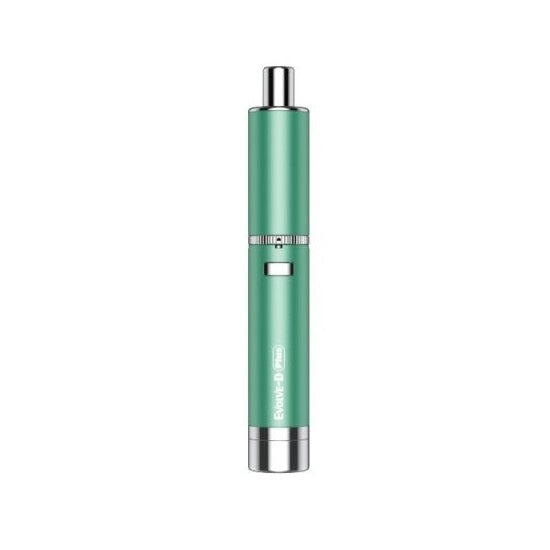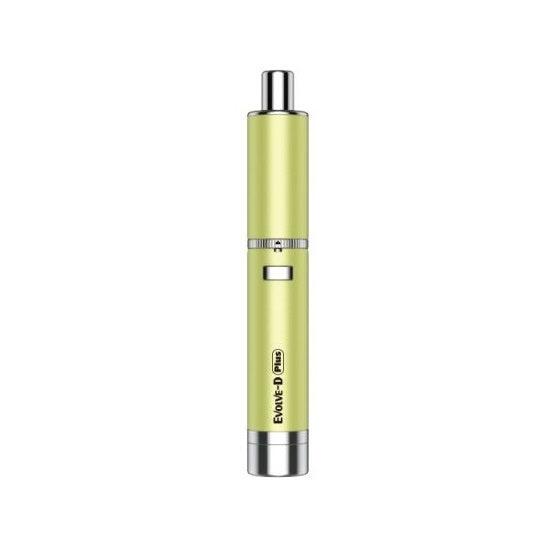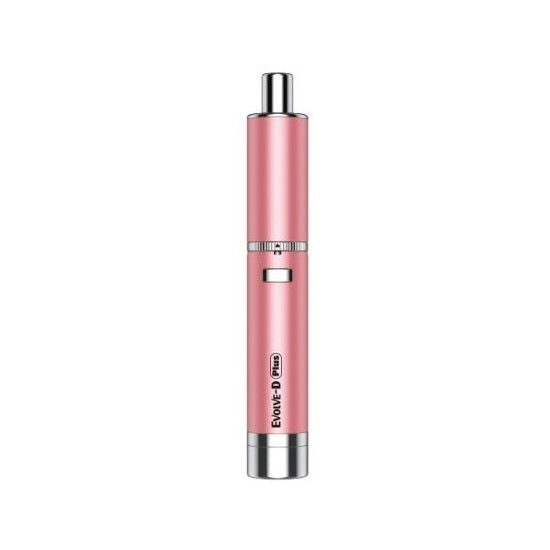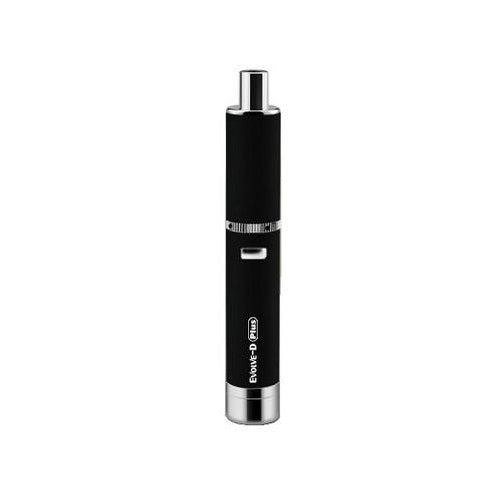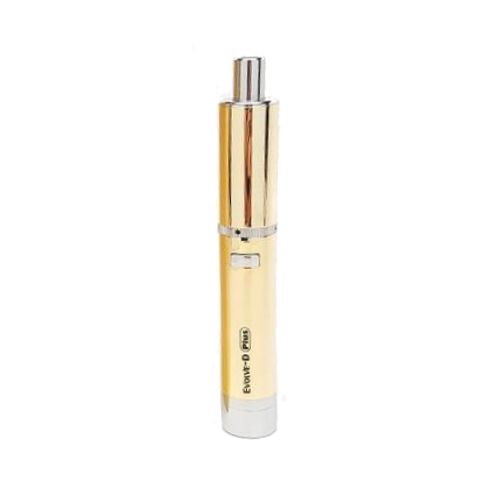 About Yocan Evolve-D Plus Vaporizer
The Evolve-D Plus is a worthy upgrade from Yocan's another well-received product, the Evolve-D. This beautiful piece of device retained its best features from its previous iteration, while at the same time, upgraded some of it to provide a better experience for its users.
This device packs a huge heating chamber, dual-function mouthpiece, dual-coil system, built-in storage jar, and a whopping 1100 mAh battery in a body that is easy to carry and keep. Just like Yocan Hit and Yocan Vane, this unit makes a flavorful and smooth vaporizing experience even when you are out and about with friends.
FUNCTIONAL MOUTHPIECE
Just like the original Evolve-D, this Plus version uses its mouthpiece as a useful tool in cleaning out the ash from the atomizer. Pressing the mouthpiece down to the coil allows its users to vape more evenly and successfully, while pushing it out cleans the ash without the hassle. With this useful feature, its users can experience effective and flavor-rich vaporization without the need to go through a lengthy step-by-step process just to clean the device.
YOCAN EVOLVE-D PLUS DUAL-COIL ATOMIZER
While both the previous Evolve-D and this Plus variant have dual-coil atomizers, they differ in implementation. The original Evolve-D uses a pancake-style dual-coil atomizer to evenly distribute heat to the substance, which is highly effective in producing quality and thoroughly heated vapor. The Plus version, on the other hand, uses a dual-coil spiral atomizer. These include 12 wraps of coil that also allow better heating process and stronger vapor production. While both have different takes on its atomizers, they sure deliver a satisfying vapor in every draw.
BIGGER HEATING CHAMBER
The Evolve-D Plus from Yocan is not called such without something bigger than its predecessor. This iteration features a bigger heating chamber, which sets it apart from the other portable-sized vape pens. This unique feature allows users to put more of their favorite dry herb in the chamber, creating fuller clouds and more distinct flavors. There is no need for you to constantly reload your device with the herb, thanks to the Evolve-D Plus' extremely huge heating chamber.
Apart from that, this powerful device also features a built-in storage jar for you to have an extra stash in case you need to refill. This useful feature allows its users to top up and use the device wherever they go. Just turn the device on, hit the button and vape away! When you already used up the herb in the heating chamber, simply twist the storage jar and reload. It's as easy and simple as that.
COMPACT AND POWERFUL
Just like its predecessor, this device has a sleek and stylish look in a portable body. Its simplistic design adds an element of class and sophistication to this mobile device. Measuring just 125.55 millimeters in height and 19 millimeters in diameter, this unit fits perfectly in the palm of your hand, which makes a discreet huff and puff an easy thing to do. It's now simple to take it out and vape to your heart's content without the unwanted attention that other vaporizers cause. Experience a smooth and clean vapor in a stealthy way.
There were no compromises made to make the Evolve-D Plus compact and handy. It includes a powerful 1100 mAh battery that lets you use the device for long durations. Combine that with a 15-second continuous heat feature, this unit makes a perfect device for dry herb vaporizer users. If the device needs a charge, it comes with a micro-USB cable that you can attach to the body wherever you are. Whether you are at home, in the car, or simply walking with a power bank in your bag, you can recharge its power on-the-go.
A COLOR FOR EVERY PERSONALITY
Yocan believes that its users have different personalities and sets of preferences. That's why the Evolve-D offers a variety of color options to suit your lifestyle and personality. You can choose from silver, black, orange, red, and blue. Either one of those colors creates a sleek, stunning, and classy look to this portable device.
WHAT'S IN THE BOX
1 x Yocan Evolve-D Plus
1 x Evolve-D Plus Dry Herb Atomizer
1 x Cleaning Brush
1 x Evolve Battery
1 x Micro-USB Cable
1 x Extra Coil
Buy Yocan Evolve-D Plus Vaporizer Now!
Yocan Evolve-D Plus Vaporizer FAQs
What is the specification of its battery?
The Yocan Evolve D-Plus comes with a 1100mAh battery.
What type of coil does the Evolve D-Plus use?
The Yocan Evolve D-Plus uses an atomizer coil with 12 wraps.
The Yocan Evolve D-Plus measures 125.5mm x 19mm x 19mm.
Can you carry extra herbs with the Yocan Evolve D-Plus?
Yes, you can store your botanicals in the bottom storage jar.
Yocan Evolve-D Plus Manual
Preparing the Yocan Evolve-D Plus Vaporizer
Ensure that you achieve a fully charged battery on your Yocan Evolve-D Plus Vaporizer before use for optimum results.
Once you've managed to secure a full charge, power on the Yocan Evolve-D Plus Vaporizer battery. Click the power button 5 times rapidly. Note: The power button is the rectangular button located at the middle part of the battery facing outwards just above the Yocan Evolve Plus logo.
Prime your coils by pressing and holding the power button for 3 to 5 seconds. Note: Priming you coils will eliminate and get rid of any impurities that might have made its way to the heating chamber during the manufacturing process. Perform this step especially if it's the first time you're using your Yocan Evolve-D Plus Vaporizer.
Loading the Yocan Evolve-D Plus Vaporizer
First, get your fresh dry herb strains ready for loading. To do this, use a grinder to grind the botanicals into finer pieces that will allow more of the ground materials to touch and make contact with the heated coils. Note: You can use the integrated storage compartment to store your herbs on-the-go.
Turn the mouthpiece counterclockwise to expose the dual herb coils on the Yocan Evolve-D Plus Vaporizer. The coils are made from 12 wraps of high-grade coils for better heating efficiency.
Load desired amount of ground botanicals directly in the heating chamber. You can use an herb tool to scoop the ground botanicals or you may transfer the herbs directly from the grinder to the herb chamber. Note: Make sure to allow enough room for air to make its way from the heating element to the mouthpiece. Packing your herbs tight may cause a similarly tight airflow and you may have a hard time inhaling vapors from the Yocan Evolve-D Plus Vaporizer.
Replace the mouthpiece by twisting the threaded connections clockwise. Note: make sure that you do not overtighten the threads as it may damage it and cause it to be loose altogether.
Vaping with the Yocan Evolve-D Plus Vaporizer
Make sure that the Yocan Evolve-D Plus Vaporizer is completely charged and is loaded with enough ground botanicals before you begin vaping.
After the Yocan Evolve-D Plus Vaporizer is loaded, take the mouthpiece, hold it next to your lips and prepare to draw once your Yocan Evolve-D Plus Vaporizer is made ready.
Press and hold the power button. This activates the heating element and vaporizes your dry herbs. After the Yocan Evolve-D Plus Vaporizer starts making vapors, inhale and pull from the vaporizer mouthpiece. Note: The Yocan Evolve-D Plus Vaporizer has a functional mouthpiece that acts as a tamping tool to press the herbs closer to the heating element while you're vaping. This allows the Yocan Evolve-D Plus Vaporizer to take larger loads.
Repeat this process as necessary or as the ground botanicals are fully consumed.
Care and Maintenance of the Yocan Evolve-D Plus Vaporizer
The Yocan Evolve-D Plus Vaporizer has few parts. This design and engineering make the Yocan Evolve-D Plus Vaporizer a sturdy device. Its uncomplicated construction makes it a vaporizer that is easy to maintain and clean. To clean your Yocan Evolve-D Plus Vaporizer, follow the steps below.
Turn the vaporizer off. Tapping the power button five times rapidly will turn it on, tapping it 5 more times consecutively when the vaporizer is on will turn it off consequently.
Remove the mouthpiece to gain access the herb chamber.
Take the included cleaning brush and gently brush the dual coils.
Replace the mouthpiece.
Evolve d plus
Amazing little contraption, does not vape, but combusts, witch I was looking for, extremely stealth, no one would think your smoking herb, less they smelt it, but it looks like your vaping a mod! I love it
Update
Got a replacement , and working great !
Works well
Liked this so much I bought a second one. Sleek design and have had no issues with either
Evolve Plus XL
Been using these for awhile now with an adapter so I can screw on T3S Kanger tank. The only issue is that the color scrapes off after awhile.
Battery sucks
DONT BUY THIS PRODUCT, junk battery and you have to show a damn video when it stops working, F that , just don't buy it won't last , yes I have the proof but O YOU HAVE TO GIVE US A VIDEO OF OUR crap battery