Sale price
$19.99
Regular price
Unit price
per
Sale
Coming soon
510-Threaded Connection
Dual Quartz Coils
Compatible with Coil Cap
View full details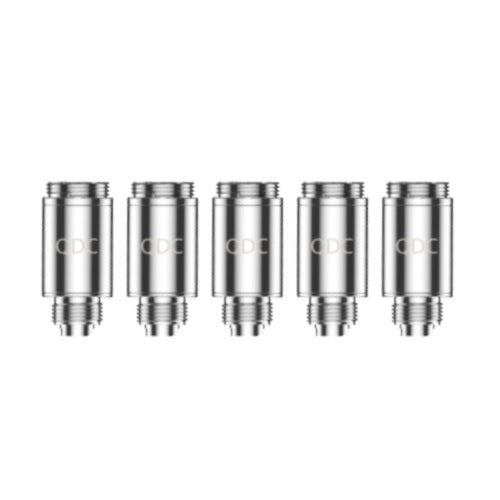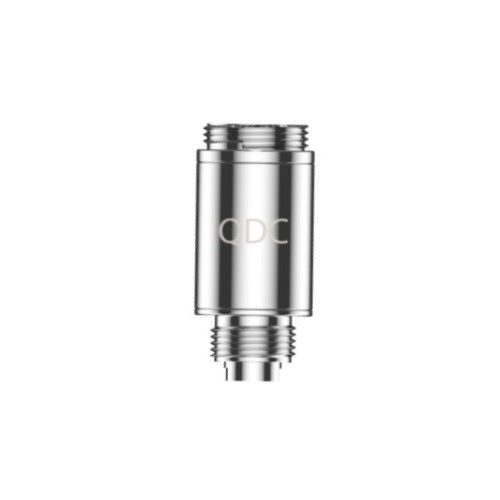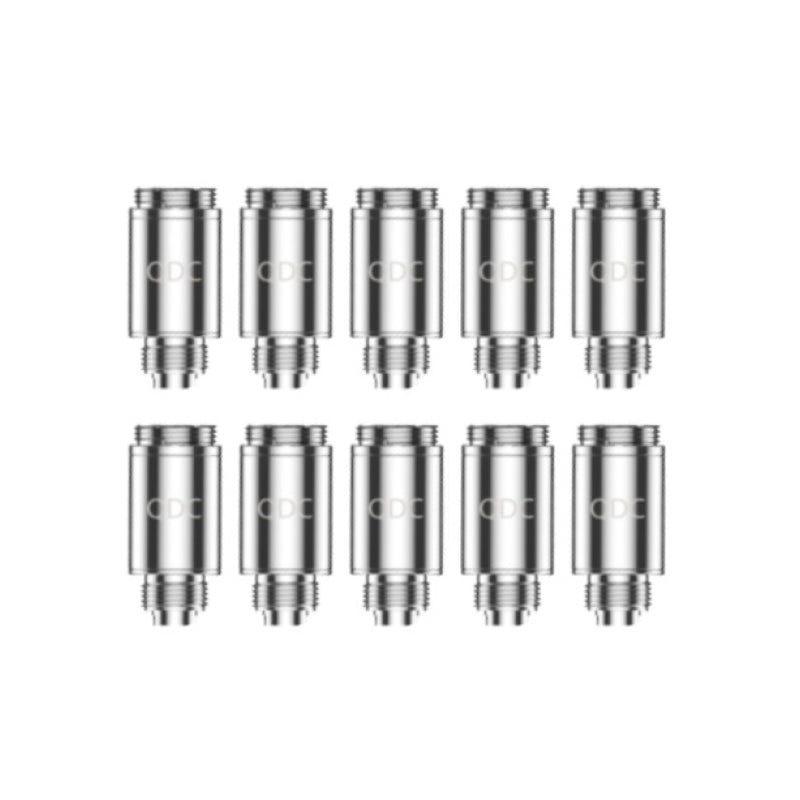 About Yocan Apex Mini Coils
The Yocan Apex Mini Coils is the official replacement coils designed and engineered specifically for the Yocan Apex Mini dab pen. It comes in a pack of 5 giving you more than enough of these coils to make sure you'll have a replacement when you need it. The Yocan Apex Mini Coils uses the brand's most iconic set of quartz heating elements, the quartz dual coil setup, which gives the Yocan Apex Mini Coils some air of familiarity allowing it to produce the same vapor quality you've learned to love. That said, it allows for smooth vapor production with just the right amount of body buzz as being outfitted with two small quartz rods wrapped with high-grade coils allows the Yocan Apex Mini Coils to facilitate the perfect environment for extracting the delicate active ingredients from your favorite wax concentrates.
Wax atomizers are one of the most often replaced components of a dab pen that's why having as much coils to back you up is important. Your atomizer is constancy subjected to a continuous cycle of heating and cooling, and if you know anything about thermal shock and thermal expansion, you'd know that it's more than enough to wear out even the most durable of heating elements. Moreover, because your coils are exposed to the changes your wax concentrates undergo (physical and chemical) they are also prone to developing resinous buildups and other issues related to the heating and cooling of wax concentrates.
Reliable Threaded Connections
The Yocan Apex Mini Coils is outfitted with threaded connections both below where the battery is linked to the atomizer and above where the coil caps are connected. Threaded links are reliable connections as the provide the Yocan Apex Mini Coils a stable platform where it won't easily get knocked out of place whether you're taking it out to use it on-the-go or if you're simply keeping it in for storage. The threaded connections make for a secure means of connecting the Yocan Apex Mini Coils to the battery as well as in making sure that the coil cap is seated firmly on top of the Yocan Apex Mini Coils. Having threaded links also make the Yocan Apex Mini Coils easy to work with as it's a common technology used on many devices which means that everyone knows how to work them. Instead of having to learn a new technology, you can maximize your experience with the Yocan Apex Mini Coils as you can easily understand how to loosen or tighten the coils on the battery allowing you to operate the Yocan Apex Mini Coils with ease.
The Yocan Apex Mini Coils can be used by beginners and advanced consumers because of how simple it is to operate. In a way it builds a consumer's confidence in dabbing and their overall experience because the Yocan Apex Mini Coils requires very little knowledge in vaporizers and lets you maintain your Yocan Apex Mini and keep it working in good condition easily. Make sure to stock up on Yocan Apex Mini Coils today!
What's in the box:
5 x Yocan Apex Mini Coils
Something that works
I truly love my yocan pins the apex pin is my favorite but the evolve is a great back up
Great little pipe
Charges fast. Lasts beyond a good buzz. Keeps things clean and not so sticky.
Powerful
Powerful little things! I'm glad I purchased the 5 pack of coils and 5 pack of caps at the same time as the device. They came in handy while getting to know the device as well as quantities/ different viscosities of concentrate.