Sale price
$29.99
Regular price
Unit price
per
Sale
Coming soon
510 Threaded
Pure Ceramic
Coilless Atomizer
yocan vaporizer features
View full details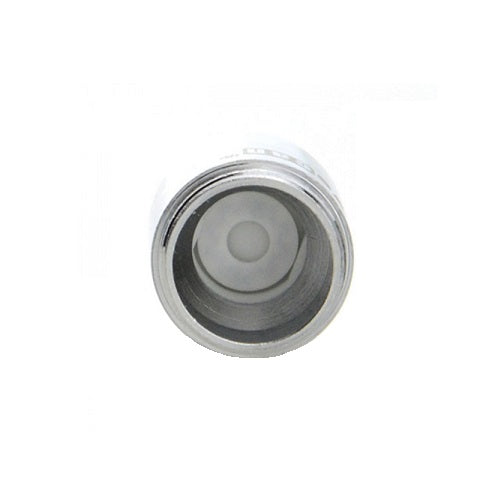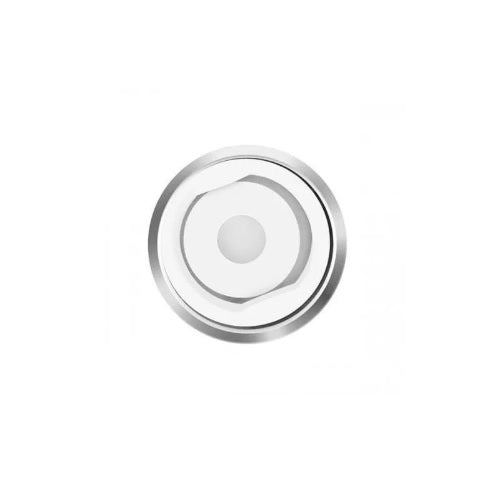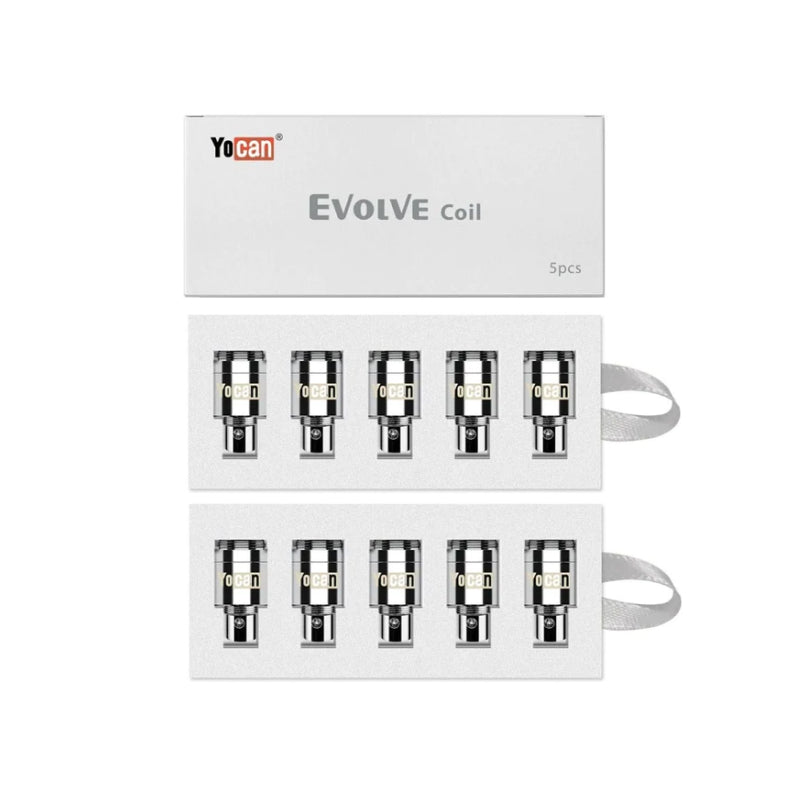 About Yocan Evolve Ceramic Donut Coils
Please visit https://www.yocanvaporizer.com/pages/faqs for frequently asked questions on wax pen.
One of Yocan's greatest innovation when it comes to wax concentrate vaporization is the Yocan Evolve Ceramic Donut Coils. This wax atomizer is made from 100% pure ceramic mineral which allows it to yield some of the purest and some of the cleanest vapors in the industry. Ceramic has been widely used in vaporizers because of its inert properties. It does not transfer heat as fast as other atomizer components and because of this, ceramic can slowly and progressively heat up your favorite wax concentrates. Ceramic creates the perfect environment for heating wax, its low and slow heating properties allow the wax to steadily simmer. Under low-temperature levels, wax concentrates release the most flavor which is why the Yocan Evolve Ceramic Donut Coils gives the best-flavored vapors in the industry. Because of the process that wax concentrates go through, many of the rich flavonoids native to the botanical plant matter is stripped from the final product, therefore, making most wax concentrates lose the natural flavors of the plant from which they are derived from. By utilizing 100% pure ceramic, the Yocan Evolve Ceramic Donut Coils can increase and emphasize the flavor left in the wax concentrates allowing you to enjoy a great vaping session that's both potent and flavorful.

The Yocan Evolve Ceramic Donut Coils is the choice of connoisseurs and dab enthusiasts. So, if you're on the market for a replacement coil for your Yocan Evolve Vaporizer, make sure to check out the Yocan Evolve Ceramic Donut Coils and experience the best flavors your wax concentrates have to offer.

Easy to Maintain

While it's true that coils and atomizers are bound to be replaced when they're used up, it never hurt anyone to get as many uses from your atomizer as possible before you replace them. In many cases, atomizers will develop a certain amount of material build-up overtime. Atomizers that have rods and coils are often the subject of these build-ups and they usually lead to wasted materials or a bad experience. You sure don't want to inhale vapors from an atomizer full of gunk and residue, right? Well, Yocan has found a way to eliminate these issues with the Yocan Evolve Ceramic Donut Coils. The Yocan Evolve Ceramic Donut Coils use a technology where it will not have the coils showing like one would when using a traditionally designed atomizer with a rod and a coil. By doing so, you won't leave any place where wax can make its way and soon develop residue.

This allows many consumers to enjoy a seamless means of heating their concentrates and saving money from avoiding wastage of wax concentrates as well as having to replace their coils and atomizers early. The Yocan Evolve Ceramic Donut Coils allows you to get the most use before it needs replacing because you will experience lesser wax build-up making it an atomizer coil that's easy to maintain. Furthermore, with the inert properties of ceramic, the Yocan Evolve Ceramic Donut Coils makes for a long-lasting investment for those who want to get the most out of their money and from their materials.

WHAT'S IN THE BOX

Yocan Evolve Ceramic Donut Coils (Quantity depends on your selection above)
Ceramic coils
Definitely lot better than the ones it comes with
The ceramic rocks !
Evolve Ceramic Coils
Great coils for longer drags that produces flavor packed clouds.
Worth ever penny
This was the Best way I could have the most smoke and the Most of that I got the whole way have enjoined the evolve. Plus that has this adult toys! Appriciate my bought. I love it I would like to get different magneto
Yocan Evolve Ceramic Donut Coils