Sale price
$9.99
Regular price
Unit price
per
Sale
Coming soon
High-quality Quartz Rods
Makes More Pronounced Vapors
510-threaded Coil
Textured Edges
View full details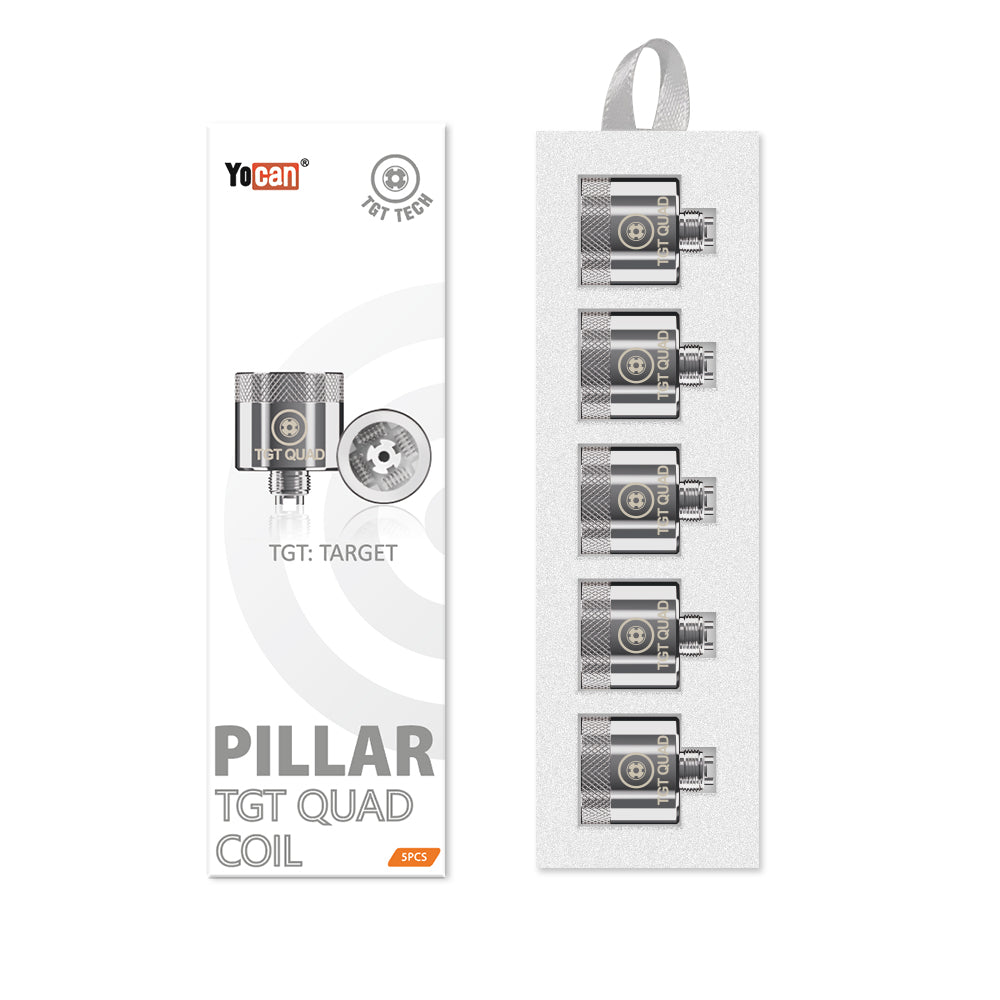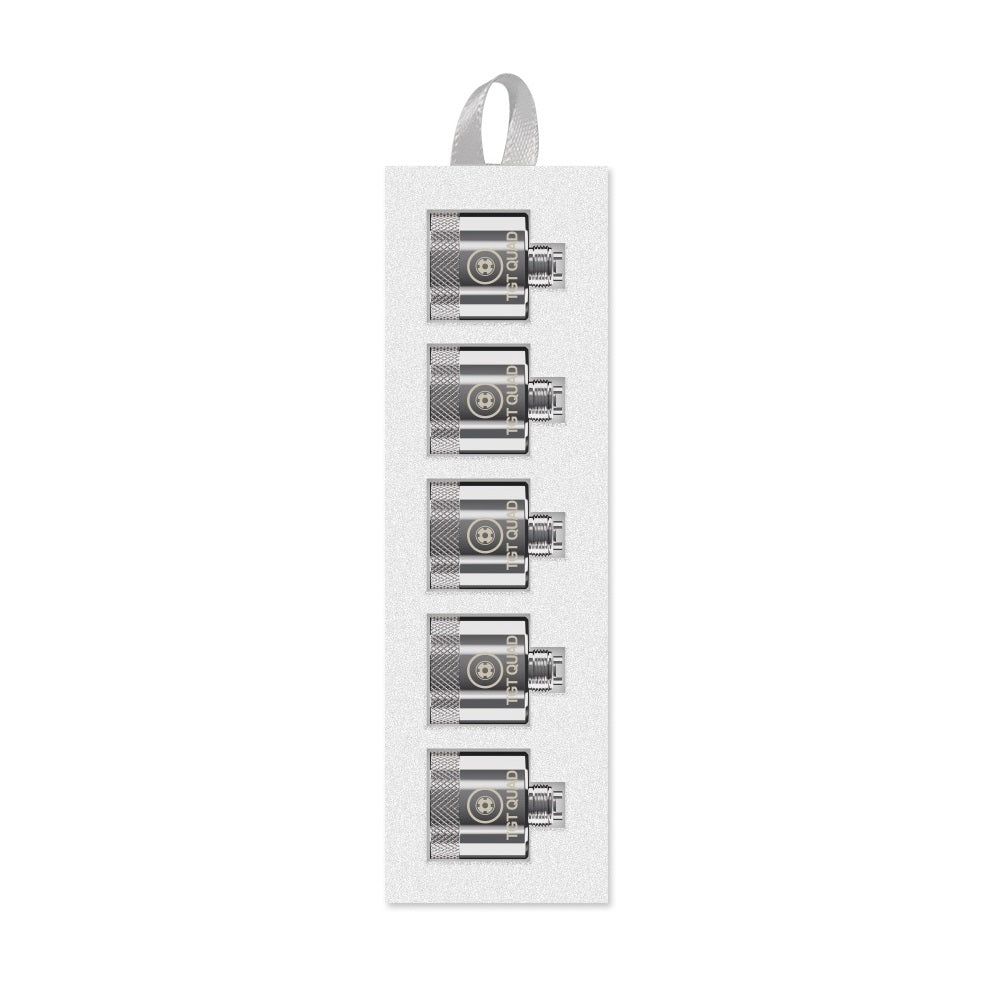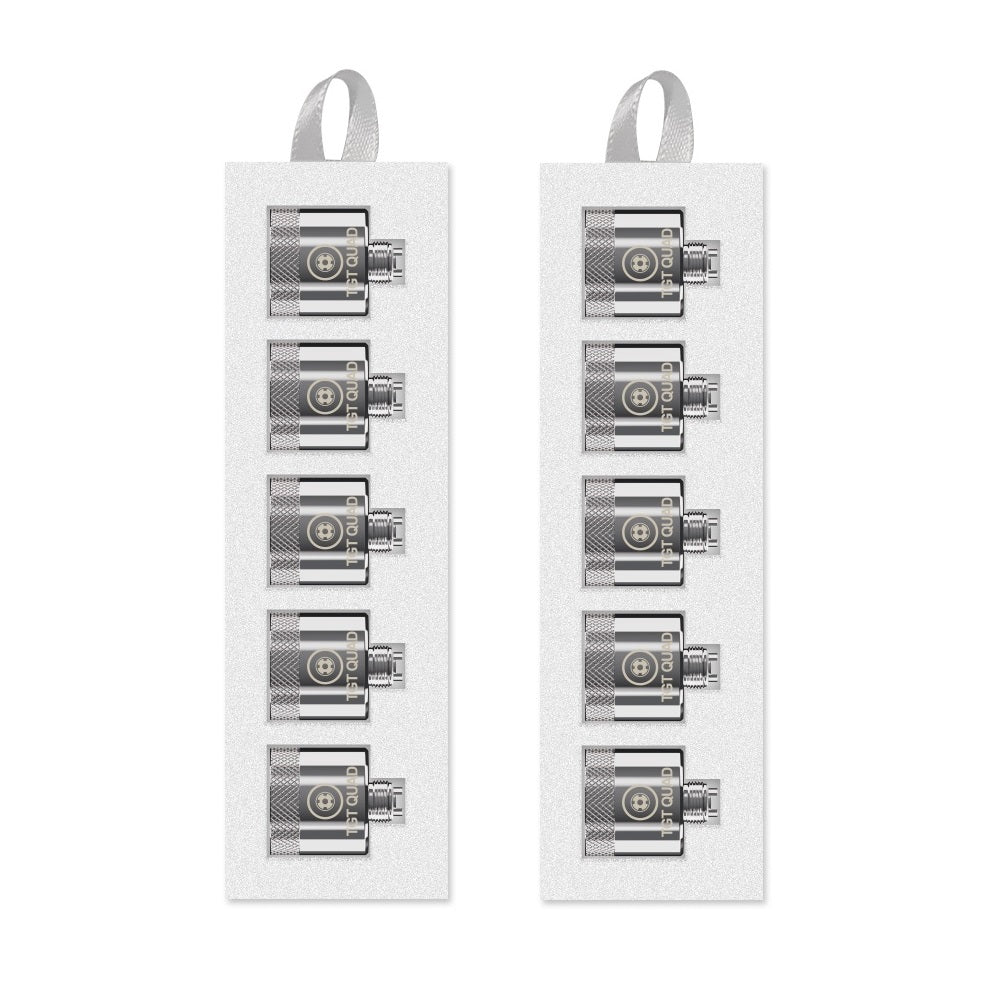 About Yocan Pillar TGT Quad Coils
To ensure the longevity of Yocan's newest electric dab rig, the Shenzhen-based company has made a replacement atomizer for the newest addition to its family — the Yocan Pillar TGT Quad Coils.

For those looking to up their game when using the Yocan Pillar TGT E-Rig, these quartz coils are perfect. Here are some of the reasons why you should consider stocking up Yocan Pillar TGT Quad Coils on your vape arsenal.

High-quality Quartz Materials

One of the most common coils you'd see on the market are quartz ones. That's because quarts, for those who do not know, are considered the hard-hitters of the vape industry. Compared to its ceramic counterpart, quartz coils are able to quickly transfer heat making them ideal for on-the-go dabbing as well as for getting results that can melt your face off.

Even better, the Yocan Pillar TGT Quad Coils is built with for high-grade quartz rods wrapped in similarly high-quality metal coils. This setup is able to quickly heat your favorite wax concentrates — all without reaching the point of combustion.
That means you get full-bodied vapors that are as viscous as real smoke. Moreover, these vapors carry a high amount of cannabinoids that are potent enough to knock you off your socks.

With that said, the Yocan Pillar TGT Quad Coils are perfect for people looking for an experience that will take them out of this world. And while it will also satisfy medical consumers, the Yocan Pillar TGT Quad Coils best suits recreational users that are simply looking for clouds that rip.

If you feel like you're one of them, then this is your sign to get a Yocan Pillar TGT E-Rig and a pack of Yocan Pillar TGT Quad Coils.

510-threaded Coils

We couldn't stress enough the brilliance and ingenuity of Yocan deciding to use a conventional 510-threaded design with the Yocan Pillar TGT Quad Coils.

Vaporizer companies like Yocan, know that one of the struggles of consumers using a new vaporizer is knowing how it works. That said, forcing an electronic dab rig or a wax vaporizer owner to learn new techniques in operating (as well as removing and replacing) a coil could make or break the overall user experience.

In some cases, having a hard time to replace a certain component can cause a possible promoter to become an antagonist of the brand.

To make sure that this does not happen, Yocan has implemented a tried and tested means of maintaining the Yocan Pillar TGT E-Rig: threaded connections.

On that note, maintaining the Yocan Pillar TGT E-Rig is made simple and straight forward. Simply turn your Yocan Pillar TGT Quad Coil clockwise to tighten it and turn it counterclockwise to loosen it. It's that easy!

Textured Edges

Yocan designed the Yocan Pillar TGT Quad Coils with textured edges to allow its owners to benefit from added grip. Many vape users, including those from our reliable testing team, report that having a smooth surface can cause one's finger to slip when tightening or loosening a coil.

That said, this design is Yocan's love letter to its fans.

What's in the box:

5 x Yocan Pillar TGT Quad Coils
Hott
Whatever your concentrate you can expect billowing clouds off this coil.
Awesome buy!
Works great, just like reviews! Great flavor from sauces on the go!! Magnetic top is top notch!!
Owner
Had a great experience with these people