Sale price
$50.99
Regular price
$59.99
Unit price
per
Sale
Coming soon
3 Preset Temperature Profiles
Magnetic Coil Cover
650mAh Battery
Micro-USB Charging
Convenient Touch Coil Design
Suggested Parts/Accessories:

View full details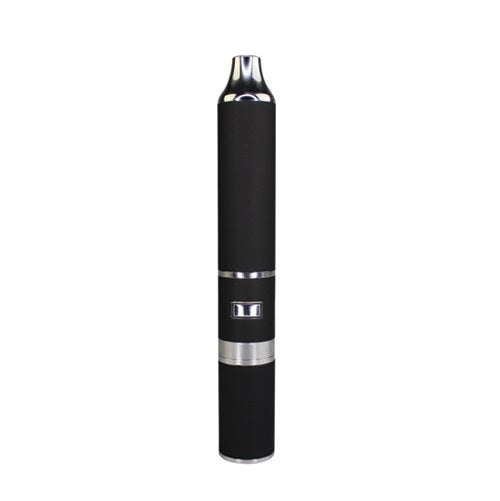 About Yocan Dive Vaporizer
Please visit https://www.yocanvaporizer.com/pages/faqs for frequently asked questions on wax pen.
The Yocan Dive Vaporizer is a dab pen that is set to break barriers and transcend boundaries in the vaping industry. While it looks and feels like most dab pen, it surely functions differently. It's an electronic nectar collector which lets you vape wax concentrates directly from the container. While it saves time – and material – from having to transfer wax from jar to chamber, it also saves you from the trouble of having to clean what could be leftovers and material buildups from using an otherwise traditional heating element.

The secret lies within its touch style coils, made from medical-grade components, these unique coils can easily be used to dab straight into your concentrate bowl like you would with your average nectar collector. However, instead of using titanium nails that are heated with a butane-based blow torch, the Yocan Dive allows you to experience the same vaping style without the risks of using a haphazard tool.

ELECTRIC NECTAR COLLECTOR
As today's dab pens become smarter, like Yocan Regen, they also become safer for both the environment and the user. This Yocan device helps you do away with the risks of potentially burning yourself or your friends would you be doing a group session. The risks of using a blow torch halfway high can be serious. By using an electronic nectar collector, you can still enjoy the same one-handed operation. Using the Yocan Dive wax pen means that you can dab right out of your wax container, allowing you to take more concentrates at the same time and do it without using a dab tool. In terms of prep time and portability, nectar collectors lead the game. It's also one of the most preferred means of dabbing by most concentrate consumers since less concentrates go to waste and one can easily monitor how much concentrate they've used since you can virtually see the concentrates straight from the container as they vaporize.

UNIQUE VERSATILITY OF YOCAN DIVE DAB PEN
The Yocan Dive dab pen improves upon the traditional nectar collector, not only in providing users a torch less means of dabbing but it expands your vaping horizon by sporting three preset temperature profiles. You can now choose from either low, medium, or high, Each temperature profile is adjusted to fit your vaping needs. For those who want to get the most flavorful clouds of vapor, the low heat setting will prove to be the most appropriate, it facilitates low and slow burning which lets your favorite concentrate vaporize and yield smoother, flavorful, milky hits. While vapor production in low-temp dabs aren't exactly the best, its mild and subtle effects are perfect for those seeking light euphoria to help them get through their day. The high-temperature profile, on the other hand, yields thick vapor and bears intensified effects. The mild temperature setting creates the perfect balance of flavor and vapor, so whatever your preference is, the Yocan Dive has got you covered.

THE BEST OF BOTH WORLDS

The Yocan Dive vaporizer gives you the best of what a nectar collector and a portable wax pen vaporizer can do. With the Yocan Dive, you can take advantage of the convenience of using a nectar collector and the versatility of using a wax pen vaporizer. Get the best of what both worlds can offer without having to purchase extra accessories, only with the Yocan Dive.

WHAT'S IN THE BOX

1 x Yocan Dive Vaporizer
2 x Touch Style Coils
1 x User Manual
1 x Micro-USB Cable
Buy Yocan Dive Vaporizer Now!

Yocan Dive Vaporizer FAQs
What is the specification of its battery?
The Yocan Dive uses a 650mAh battery.
What coil does the Yocan Dive use?
The Yocan Dive uses a ceramic-based touch-style coil.
What is the temperature setting?
The Yocan Dive temperature setting is 3.5V, 3.8V, and 4.2V.
The Yocan Dive measures 140mm x 20mm x 20mm.
Yocan Dive Manual

Preparing the Yocan Dive Vaporizer

For best results, ensure that the battery of the Yocan Dive Vaporizer is fully charged before use.
After the Yocan Dive Vaporizer is fully charged, power it on by clicking the power button 5 times. Note: The power button is the rectangular button located at the middle part of the battery facing outwards.
Once the Yocan Dive Vaporizer is turned on, proceed by sterilizing the touch style heating element. You can do this by pressing and holding the rectangular power button for 5 seconds two or three times consecutively. Note: perform sterilization during the first time you receive your Yocan Dive Vaporizer. This will eliminate and get rid of any impurities that might have made its way to the heating chamber during the manufacturing process.
After finishing the sterilization process of the heating element, you can let the Yocan Dive Vaporizer sit and rest for about 2 – 3 minutes. After so, you can start using your Yocan Dive Vaporizer to vape concentrates straight right out of your container or anywhere you keep your concenrates.
Loading the Yocan Dive Vaporizer

Since the Yocan Dive Vaporizer was designed for dabbing in a way where it mimics the functionalities of a nectar collector, there is no need for loading the vaporizer.

Set your materials on a parchment paper, a container, a dab mat, or any receptacle where you can easily reach it and dip your Yocan Dive Vaporizer. Note: Use low temperature settings when dabbing on a parchment paper or when dabbing right out of a dab mat.
Make sure you've prepared your Yocan Dive Vaporizer first if it's the first time you're using it. Note: Follow steps for preparing the Yocan Dive Vaporizer.
Once your concentrates and your Yocan Dive Vaporizer is ready, you can now start your vaping session.
Switching Through the Temperature Settings

Power the Yocan Dive Vaporizer on by clicking the power button 5 times.
You can check if the proper action has been performed by looking at the power button itself, it will blink or flash.
Tap the power button three times to toggle in between heat settings.
Release the power button to allow the selected heat setting to take effect on the Yocan Dive Vaporizer.
Below are the corresponding heat settings and their respective voltage levels.

Red Light: Low Setting
Green Light: Medium Setting
White Light: High Setting
Voltage Level

Low Setting: 3.5 V
Medium Setting: 3.8 V
High Setting: 4.2 V
Vaping with the Yocan Loaded Vaporizer

Make sure that the Yocan Dive Vaporizer is correctly sterilized and is fully charged before vaping.
Once you've secured your materials and a fully charged battery, you may proceed with vaping by holding up your wax concentrate jar or bending down to have the Yocan Dive Vaporizer's touch style coils reach your concentrates on your parchment paper or on your dab mat. Note: Use low temperature settings when dabbing on a parchment paper or when dabbing right out of a dab mat.
Remove the magnetic base cap to expose the touch style coils.
Press and hold the power button at the same time as you dab right out of your container and as the Yocan Dive Vaporizer begins producing vapors you may inhale and draw from the mouthpiece.
Repeat this process as necessary or as the concentrates are fully consumed.
Care and Maintenance of the Yocan Dive Vaporizer

The Yocan Dive Vaporizer have significantly few parts making it a solid device and is likewise effortless to clean and maintain. To clean your Yocan Dive Vaporizer, follow the steps below.

Remove the magnetic base cap.
Power the Yocan Dive Vaporizer on.
Keep the Yocan Dive Vaporizer in its original upright position where the coils are pointing downwards.
Carry out a coil burn-off by pressing and holding the power button for 5 seconds. Repeat this process 2 – 3 times consecutively or until the coils are clean. This will cause any buildup to melt or evaporate.
Let the vaporizer cool down.
Wipe off the Yocan Dive Vaporizer and the parts with a dry paper towel and replace the magnetic base cap.
Amazing
It's amazing and love it use it everyday !
Yocan Dive Simply works !
The Yocan dive Is Simple and works right out of the box. The 650ma Battery is enough to do the job but you will need to charge it more frequently than the 1000+ma batteries, "It will last a couple hours of fairly heavy use" Still a great buy, Would recommend to a friend.
Best vape site
You guys did me right when it broke and sent a replacement out free of charge will continue to do bussines with you guys
Dive
This pen is awesome! Super convenient and durable!