Sale price
$39.99
Regular price
$0.00
Unit price
per
Sale
Coming soon
Threaded Connection
Five Air Holes Design
Gold-Plated Stainless Steel
Ceramic and Quartz Heating Element
View full details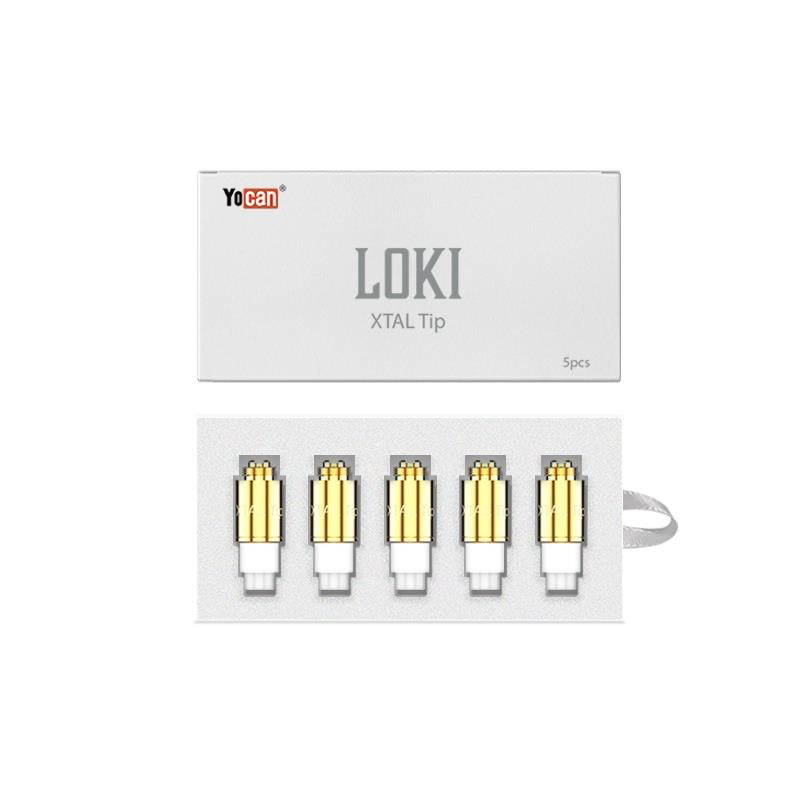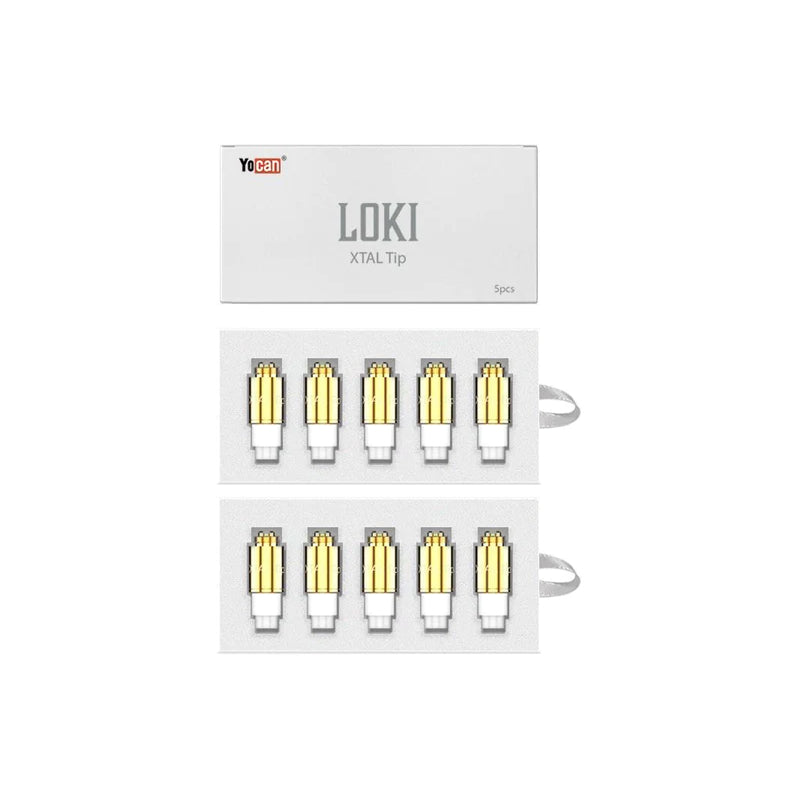 About Yocan Loki XTAL Tip
About the Yocan Loki XTAL Tip
The Yocan Loki XTAL Tip is an authentic and original replacement component for Yocan's latest vaporizer, the Yocan Loki Portable Vaporizer. It is a specially designed heating element that allows for a unique vapor production giving consumers an ideal balance between flavor and potency in every hit. Thanks to Yocan's latest iteration of the XTAL heating technology, the Yocan Loki Portable Vape achieves one of the best vapor qualities a portable wax vaporizer in this generation can offer.
On that note, stocking up on Yocan Loki XTAL Tips is a must for Yocan Loki Portable Vaporizer users. And when you need to add more atomizers in your arsenal, make sure you get it directly from the source — get it only from Yocan Vaporizer.

Threaded Design

The Yocan Loki XTAL Tip, albeit a brand new coil, features an old threaded connection. While others may think that the use of this design pushes the Yocan Loki Portable Vaporizer back in terms of technology, it actually works to make the component easier to use. That said, it does not intimidate consumers and allows them to use a new heating element without sacrificing their overall user experience.
Owners will find that using and replacing the Yocan Loki XTAL Tip is easy and that they will easily feel familiar with how it works. The idea of not taxing their customers with new ways to deal with a product is the key factor why many consumers have become loyal advocates of the Yocan brand. The threaded connections on the Yocan Loki XTAL Tip will certainly make you feel like you are using a new product but will not force you to learn new tricks just so you can take full advantage of its benefits.
As always, it's "righty tighty and lefty loosey."

Five Air Holes Design

The Yocan Loki XTAL Tip was designed and engineered not only to make its use and operation easy but also the overall vaping experience of the consumers. It was made with five air holes so the air flow of the actual device is not restricted. With the air more freely passing through the heating element, users will not have to suck hard from the vaporizer just so they can reap the benefits of their select wax concentrates.
By putting five air holes in the Yocan Loki XTAL Tip, it allowed consumers to effortlessly draw vapors from the device without having to stress their mouths and most importantly — their lungs. If you are someone who uses your wax vaporizer for medicinal purposes, then you might wat to give the Yocan Loki Portable Vaporizer a try.

Ceramic and Quartz Heating Element

The actual heating element of the Yocan Loki XTAL Tip is made from a combination of ceramic and quartz, this gives the Yocan Loki XTAL Tip the ability to perfectly blend the end of two spectrums: flavor and potency.

For the uninitiated, ceramic heating elements are known for their ability to slowly vaporize wax concentrates. The slow burning of the wax concentrates allows for the more delicate flavonoids to be extracted into the vapor, therefore increasing its ability to give out a more tangy experience. On the other hand, quartz burns fast and allows for the more potent cannabinoids to be extracted into the vapor creating that knock off your sock sensation.

Together, they create a unique environment for the wax concentrates allowing for a more pleasurable vaping session.

What's in the box:

Great tips
Long lasting and clean burn. Love these
Xtal tips
Fragile but very nice when used with caution to prevent tip damage.
Wicked
Really efficient way to use wax, and nice temp settings.
Great product
Love how fast and how good there product is been using there stuff for years