Sale price
$47.99
Regular price
Unit price
per
Sale
Coming soon
Threaded Connection
Coil-Less Atomizer
High-Quality Quartz
View full details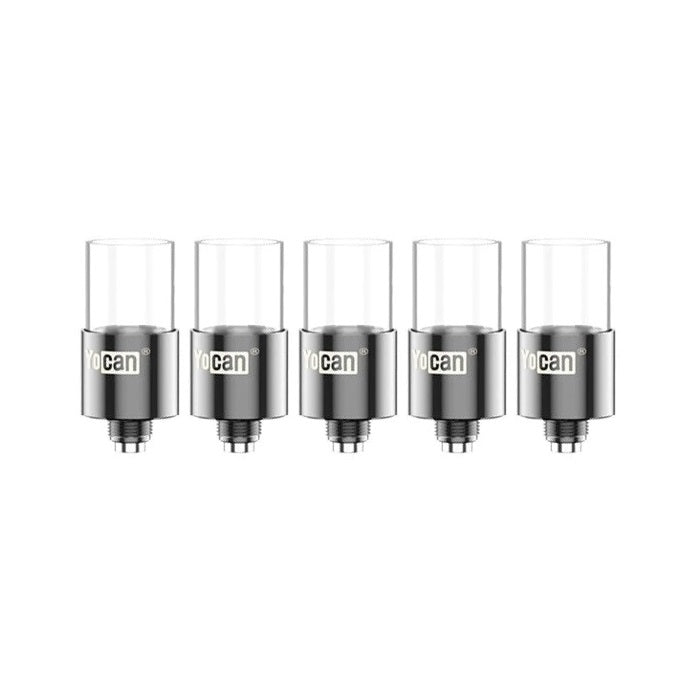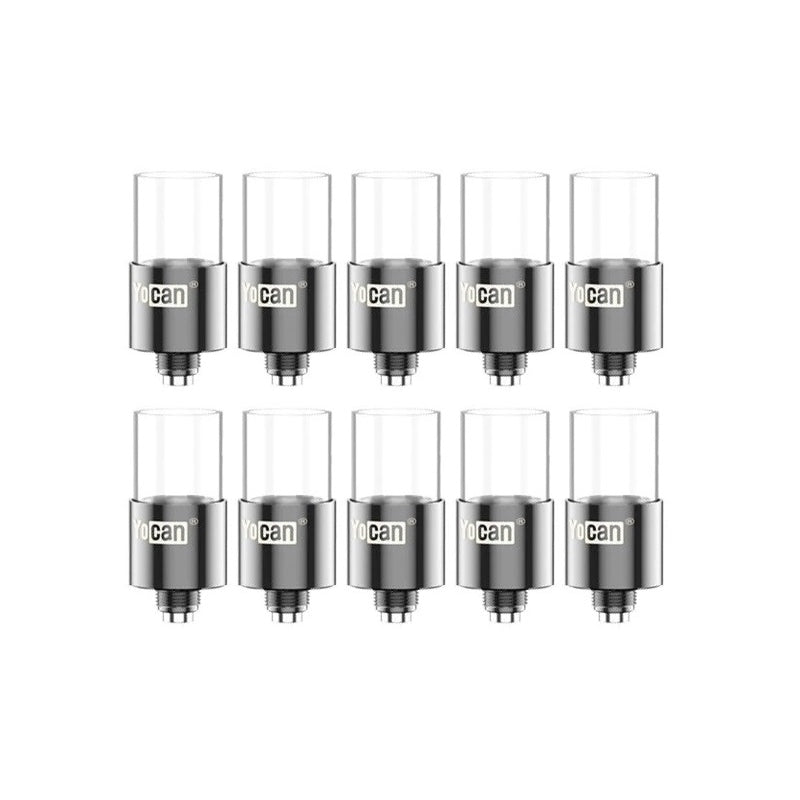 About Yocan Orbit Replacement Coil
About the Yocan Orbit Replacement Coil

The Yocan Orbit Replacement Coil is the official replacement coil for the Yocan Orbit dab pen. This replacement part allows owners to keep their Yocan Orbit vaporizers in good condition. By replacing the coils regularly, not only do owners get to enjoy fresh vapors but also ensure that their devices work at their very best. So, make sure you cop a Yocan Orbit Replacement Coil today. Get your coils only at the source, Yocan Vaporizers.

Threaded Connections

The Yocan Orbit Replacement Coil uses a threaded connection at the base which provides the coil a sturdy pedestal from which it will not get easily knocked out of place, especially when in use. You don't want the heating element of your vaporizer to fall from the battery when you move around with it. Heck, you even put it inside your pocket and use it even when you're out and about. Compared to devices that have magnetic connections, the threaded links used by the Yocan Orbit Replacement Coil will hold out longer.

The threaded connections also ensure that removal and replacement of the coils are easy. As opposed to using coils that were built to operate in a special way, the threaded connection of the Yocan Orbit Replacement Coil ensures that you'll know just how to remove them without having to learn a new technique. A few twists to the left loosens it and a few twists to the right tightens it. This makes the Yocan Orbit Replacement Coil a user-friendly replacement part that even beginners will be comfortable to use.

Coil-Less Atomizer

The Yocan Orbit Replacement Coil uses a coil-less build that offers several advantages over the conventional wax coil. Compared to a heating element with an exposed coil, Yocan Orbit's coil-less atomizer ensures that all of the materials placed in the wax chamber is vaporized. With nowhere to cling to, the wax will melt and be vaporized down to the very last drop. Yocan noticed that some atomizers with exposed coils are prone to catching unwanted residual material.

The Coil-less design also works to evenly heat the wax concentrates and allow the use of additional quartz balls. Without any exposed coils, the quartz balls are free to spin inside the wax chamber and aid the vaporization of your select extracts. The Yocan Orbit Replacement Coil is the perfect coil for many recreational consumers as well as medicating patients who want high-quality vapors every time they dab. The Yocan Orbit Replacement Coil is the coil you need not only if you own a Yocan Orbit but also if you're a consumer who simply wants to enjoy dab sessions without compromise.

High-Quality Quartz

The Yocan Orbit Replacement Coil is made with high-grade quartz so it does not have any adverse chemical reaction to heat. Quartz is known for its purity, and on that note, you can trust that the Yocan Orbit Replacement Coil can produce pure vapors that are fit for consumption. In fact, this replacement coil is capable of producing professional-quality results thanks to the superior quality raw materials used by Yocan.

What's in the box:

5 x Yocan Orbit Replacement Coil
Amazing handheld devices
This Orbit handheld device is just amazing great temp and I love the way the Quartz Cups heat up quickly heating the Spinning Quartz Balls giving a smooth even heat giving the best tasting hits!!
If you want to fly, this is best than a plane
DiMiTri like this amazing tool
Good product!
Exactly what I expected. Thanks Guys!
5 Stars Well Deserved
Shipping was as fast you'd hope, plus packaging was superb. Not a single thing broken or busted open. Personally can and will order again in the future for all my parts.
Perfect
The replacement coils work exactly like the original. This is a great product. Highly recommended!