Sale price
$5.99
Regular price
$0.00
Unit price
per
Sale
Coming soon
USB Connection
510 Threaded
View full details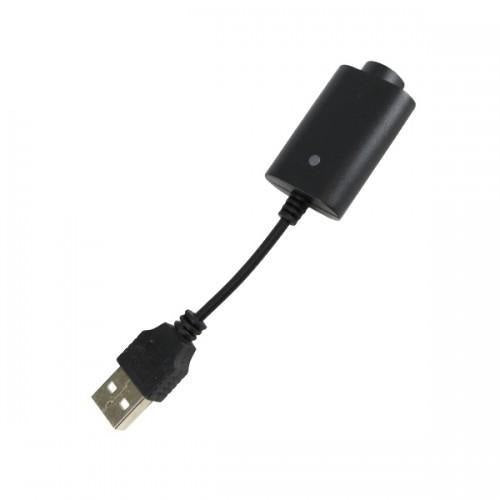 About Yocan Evolve Charger
A unique charging piece, the Yocan Evolve Charger utilizes both a USB connection and a 510 threaded couplings to provide you the ultimate Yocan Evolve Battery charging experience. The charging end where you connect the 510 threaded connection from the battery to the charger features a LED light indicator to tell you if the battery is still charging and once it's done.

The length of the charger is made short since the Evolve battery does not feature pass-through charging. The charger was designed to give very minimal reach to prevent you from turning the battery on when charging which saves you from busting your battery altogether.

The First Of Many

The Yocan Evolve Battery was the first of many portable charging cables from Yocan. It gave way to high-quality chargers that can be used to be connected to your computer, to your wall socket via a wall adapter, through your trusty laptop or even to your car.

This unique and seemingly iconic design allowed portable vape pens like the Yocan Evolve to be capable of charging on-the-go.

WHAT'S IN THE BOX

Buy Yocan Evolve Charger Now!
Yocan Evolve Charger Manual
Using the Yocan Evolve Charger:
Take the USB tip of the Yocan Evolve Charger and connect it to a wall adapter.
Take the Yocan Evolve Charger + wall adapter combo and plug it on a wall outlet.
Take the 510-threaded tip and connect it to the Yocan Evolve Battery.
Note: The Yocan Evolve Charger can also be connected to a desktop computer, a laptop computer, or a compatible video game console. The Yocan Evolve Charger has a LED indicator to tell you the battery level when charging.
Maintaining the Yocan Evolve Charger:
Take a small brush and lightly stroke the metal contacts of both the USB and the 510-threaded tip.
Store it in a cool, dry place where it's safe from dirt or debris.
Note: Avoid excessively brushing the metallic contacts. Brush it only if there are visible dirt and debris collected on the USB and micro USB tips. You can also use a cotton swab to clean the 510-threaded contacts to remove smudges from melted wax.
Gonna Try
I've broken 2 X B pen charger, hoping this one will hold together..
I loved my first one
I love this one 2 but I broke it by pushing down I guess I don't understand if this one just felt differnt weak I guess bur it could be me but it seemed cheaper but as always I'm probly tripping in disbelief because yokon the best love them
Bad charger......
Thank you for getting a charger to me so fast. Everything is working just like new again. Puff, puff, pass. AOK!